Benefits of using Peel & Stick Containment from: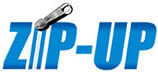 2" X 20 YARDS (60' Roll)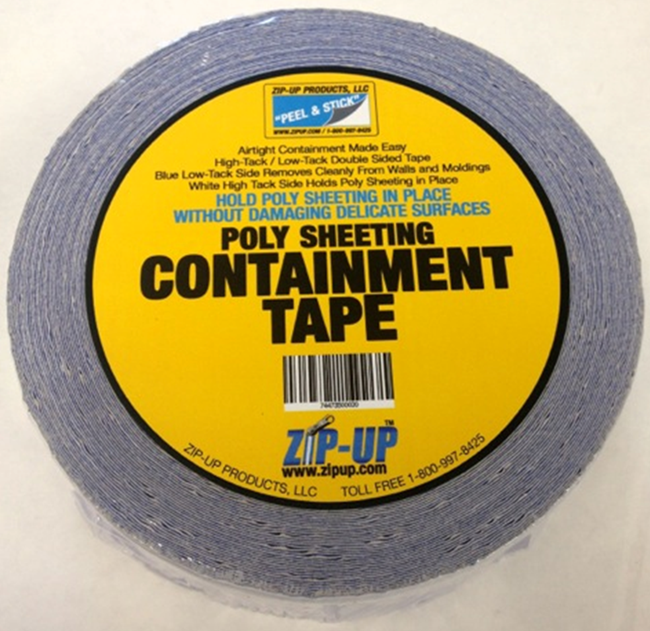 One side of the tape is easy release tape.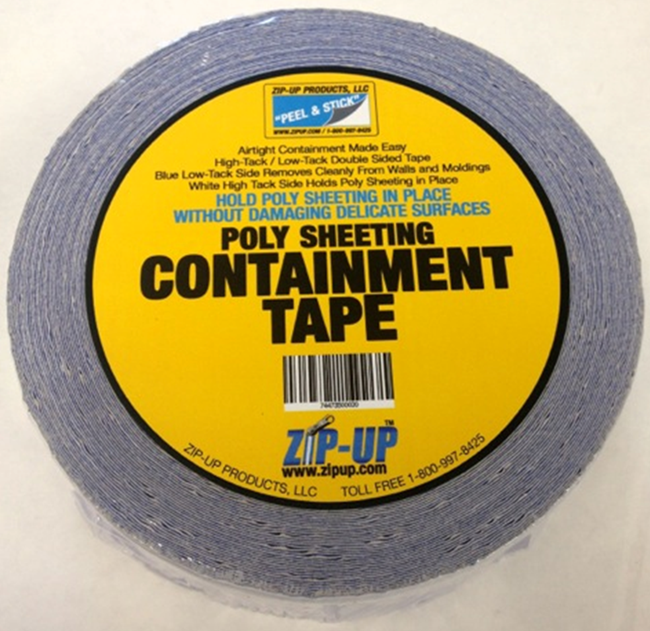 The other side is a duct tape material for maximum grip of you poly plastic.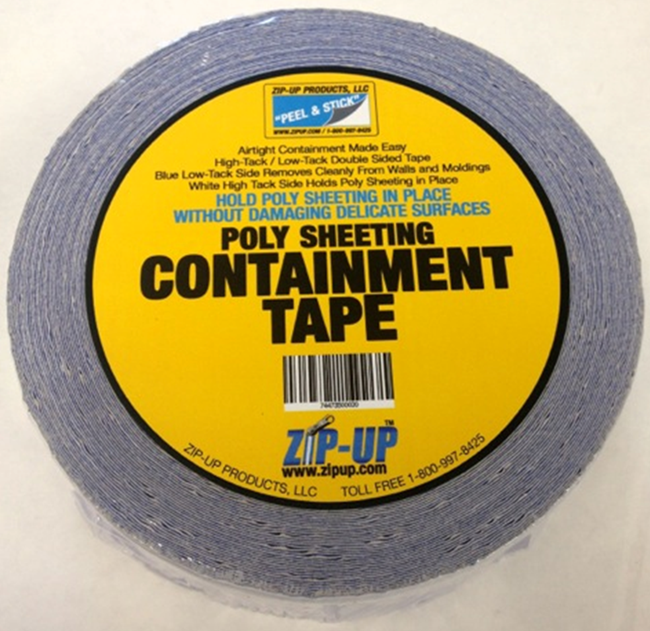 Our tape is manufactured for durability & resistance to release when you need it to hold.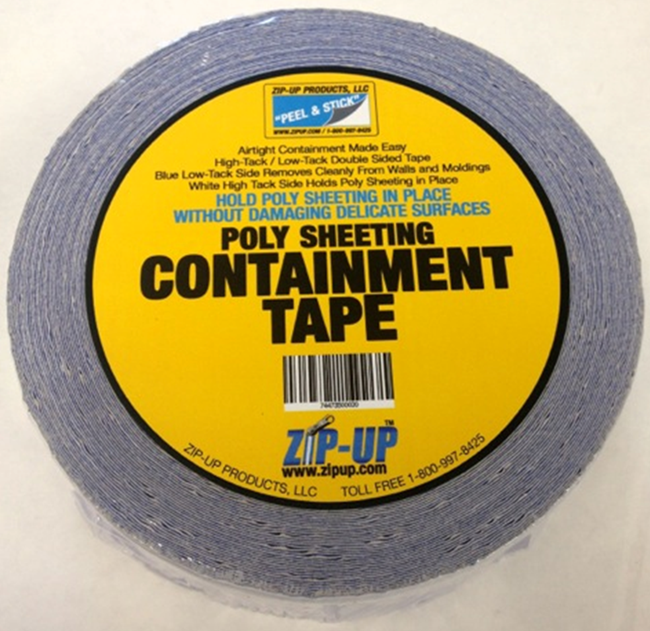 Will help to avoid costly damage to your customer's property**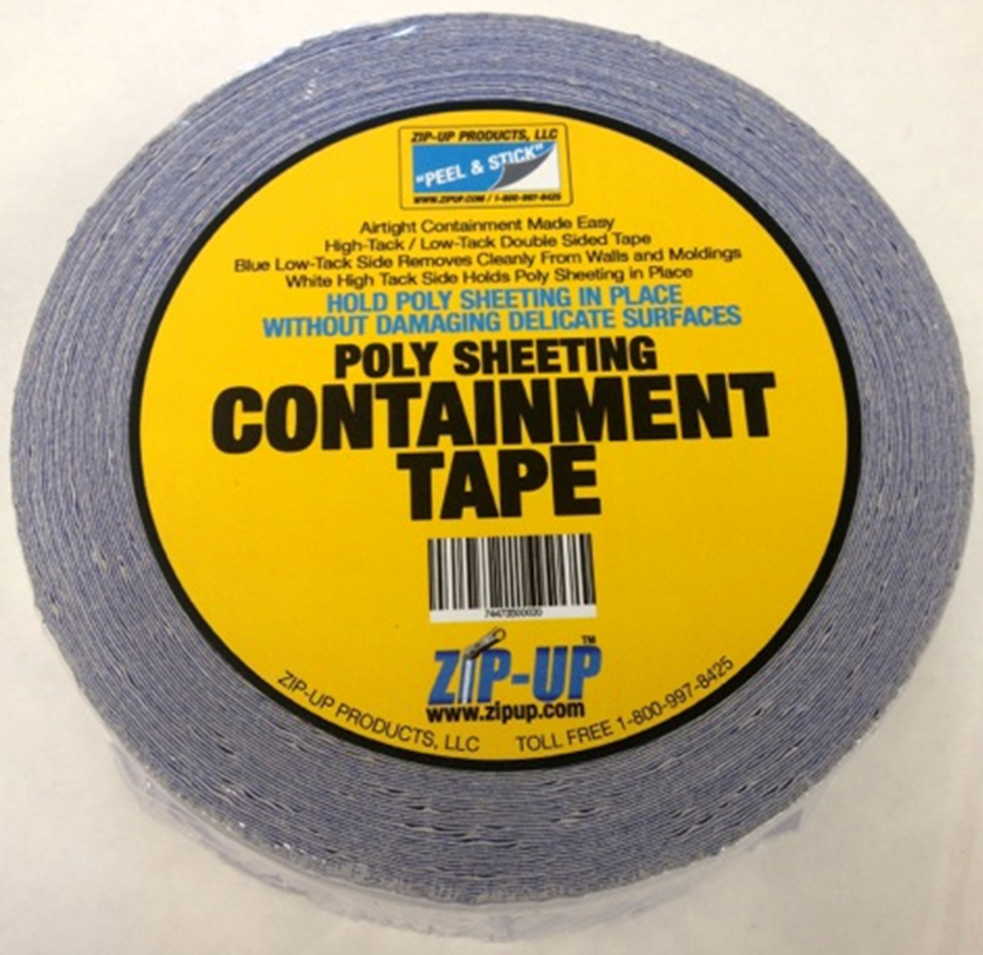 How to use Zip-Up Peel & Stick Containment Tape: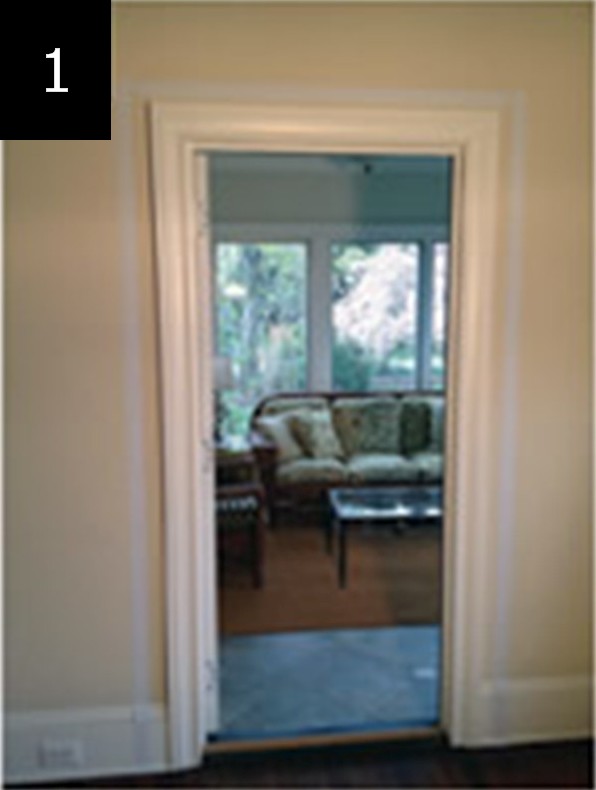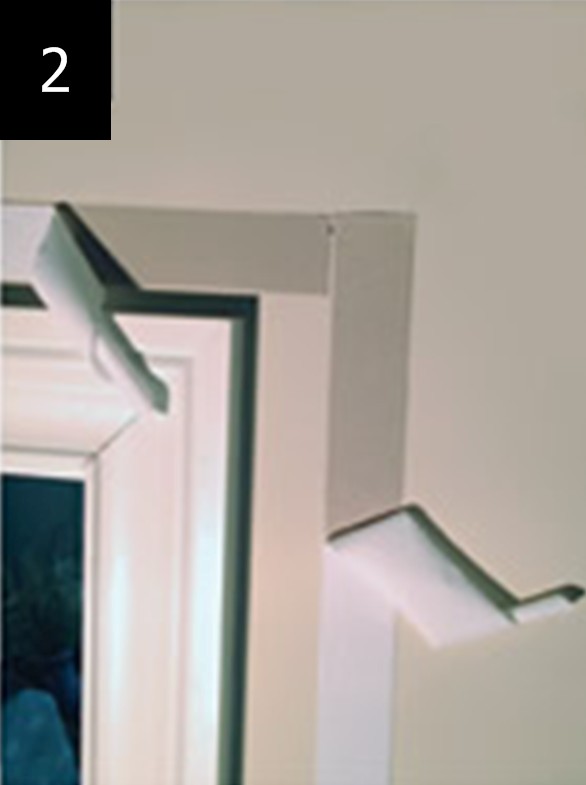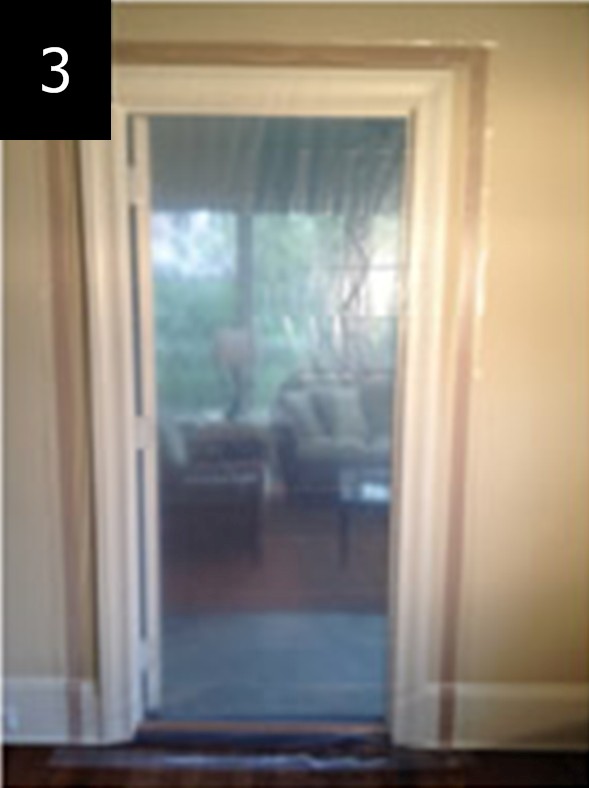 1- Your tape is placed around your opening (top, left, right, and bottom or floor)
2- Peel off the white backing on the tape that is facing you. This exposes the duct tape side of the tape
3- Adhere poly sheeting to exposed tape (should be cut in advance to extend over the outside edge of the tape edge border on all sides, top, and bottom of the opening).
4- After the continment is not needed, peel off the sheeting which will bring the tape with the sheeting and no damage to the finished wall or floor and no tape residue.
CHECK OUT THE OTHER PRODUCTS WE OFFER TO MAKE YOUR PROJECTS RUN SMOOTHLY:
DO NOT FORGET TO LOOK AT OUR READY MADE PACKAGES AT GREAT PRICES:
Most orders ship within two business days and ship with FedEx Ground Service for Commercially Zoned Business Addresses or FedEx Home Delivery for Residential Delivery
(Confirm estimated ship times by checking item availability description at the top of each item)
**Please note: There is no guarantee that damage can not occur if care is not used when removing this product from finished surfaces. Doors used as an entrance to the work area must be covered with plastic sheeting or other impermeable material in a manner that allows workers to pass through while confining dust and debris to the work area. The RRP Rule establishes performance standards that the contractor must meet, but does not specify how the contractor must meet them. This allows the contractor flexibility in how to comply with the requirement to ensure that no dust or debris leaves the work area. As with any government / EPA standards, some states have their own rules and any program should be reviewed for its validity in your location.