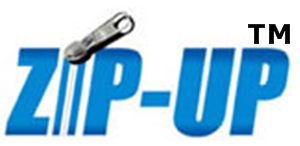 The Original Patented "Peel and Stick" Zipper Door Choice of Professional Contractors
3" x 84" Heavy Duty Premier Zipper
BUNDLE PACK
SAVE BY BUYING 20 BOXES
Watch This Video To See How Easy A Zipper Door Is To Make:
"Heavy Duty Zippers That Will Out Perform All Others, With NO Question"
We make this claim because we are so sure of our product,
We know that you will love it as well!
Each Box of ZIP UP Zippers contains:
Two "Peel & Stick" Zippers
Installation Accessories (Roll Up Mounts)
Directions To Install Your Zipper
Create an enclosed work area in a matter of minutes with using our patented heavy duty ZIP-UP Zippers that are 3" x 84" in length with a two sided pull for easy access from either side of your door. ZIP-UP Zippers will attach to any type of vinyl sheeting to make a zipper door or to make an access point into a temporary containment area. When properly installed, the ZIP-UP Twin or Single Zipper door provides an airtight containment as specified in the **SSPC GUIDE 61. Not Only will you be making a safe work area but you will also stop environmental hazardous materials from spreading outside of your containment area, this will cut down on your clean up time by reducing the amount of area that will require attention when your project is completed. You will have the ability to safely pass through a dust barrier without falling over excessive plastic sheeting hanging over doorways, those who have used "THE PORTAL METHOD" know what we are talking about here. Excellent for commercial and residential use, your customer's will not only be safe but they will like that you care by concealing your dirt from spreading through out their house. ZIP-UP Zippers are highly recommended for use with the EPA's RRP program.
These Zippers are Great For:

Water and Fire Damage Restoration

Mold Remediation

Asbestos Remediation

Lead Remediation

Lead Abatement

Asbestos Abatement

General Renovations

Marine Winterazation

Temporary Containment Rooms
Features Of Your Zipper Door From LeadPaintEPAsupplies.com and ZIP-UP: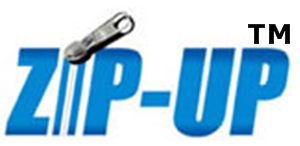 Zippers are 3" wide x 84" Long (wider than most zippers)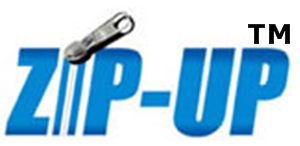 Zippers have adhesive across the entire surface which will maintain a long term bond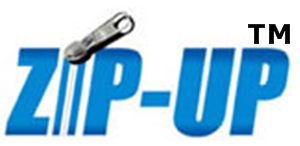 Zippers are made for high traffic areas and will outlast the poly sheeting they are applied to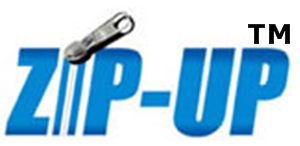 Zippers can be repositioned during the initial installation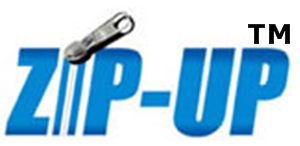 Zippers are suitable for indoor and outdoor uses from -20 degress F to 150 degrees F.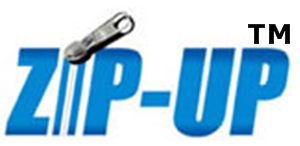 Zippers have "Quick Stick" technology to save time and money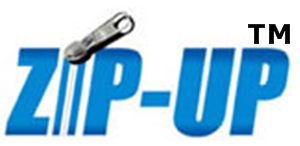 Zippers are recommended for high traffic areas and will stand up to all demands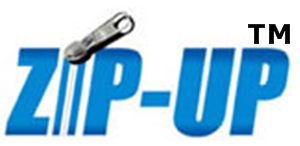 Place two zippers on one opening to make a wider, full access door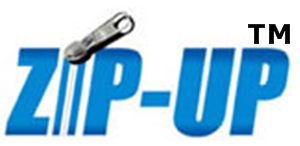 Our zippers are made with two sided pulls for easy entry and exit through your door
What else do you need?
Don't Forget to look at these items: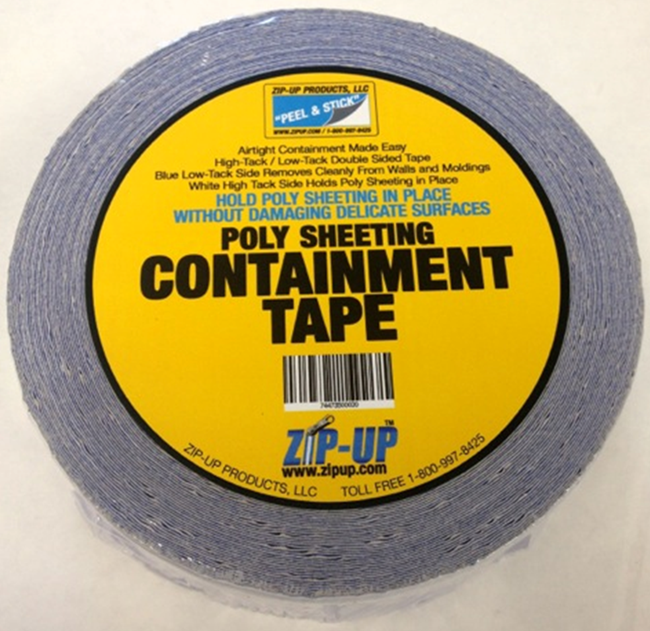 (Easy Release For Painted Surfaces)
CHECK OUT THE OTHER PRODUCTS WE OFFER TO MAKE YOUR PROJECTS RUN SMOOTHLY:
DO NOT FORGET TO LOOK AT OUR READY MADE PACKAGES AT GREAT PRICES:
Most orders ship within two business days and ship with FedEx Ground Service for Commercially Zoned Business Addresses or FedEx Home Delivery for Residential Delivery
(Confirm estimated ship times by checking item availability description at the top of each item)
*Doors used as an entrance to the work area must be covered with plastic sheeting or other impermeable material in a manner that allows workers to pass through while confining dust and debris to the work area. The RRP Rule establishes performance standards that the contractor must meet, but does not specify how the contractor must meet them. This allows the contractor flexibility in how to comply with the requirement to ensure that no dust or debris leaves the work area. As with any government / EPA standards, some states have their own rules and any program should be reviewed for its validity in your location.
These zippers are specifically designed for use on poly plastic sheeting. Customer's have purchased these zippers for use on outside temporary car ports and have been successful. However, please remember that the material that these structures are made out of is not smooth (like poly sheeting) and in some cases may require extra adhesive be applied such as a secondary glue or a high tack tape. The original zippers on these units in most cases have been installed by sewing them through the material and the adhesive alone may not secure the zipper to the structure.
**The SSPC Guide 61 refers to the standards that have been set forth by the Steel Structures Painting Council (SSPC) that pertain to the removal of paint off of steel structures with respect to the containment and removal of debris generated during the removal of the lead paint.
Product Guarenteed to be free of workmanship defects for a period of 1 year from date of purchase. Please see returns policy for LeadPaintEPAsupplies.com. Product should be stored in a cool & dry area and kept in box with protection tape over the adhesive until ready to use to avoid premature drying of adhesive on zippers. Any questions should be directed to LeadPaintEPAsupplies.com at LeadPaintEPAsupplies@gmail.com